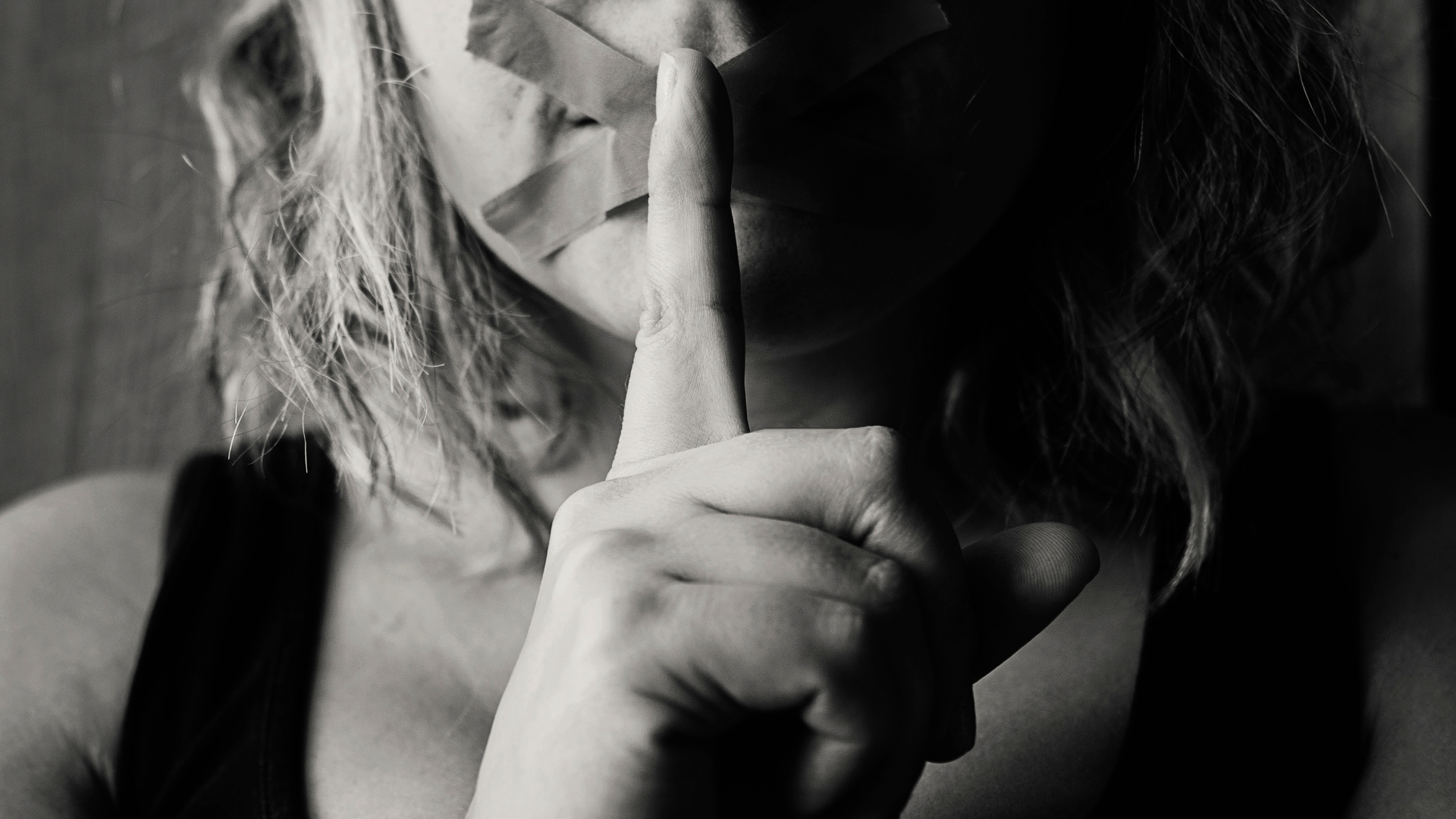 National Human Trafficking Hotline:
CALL: 888-373-7888
TEXT: "BeFree" to 233733
LIVE CHAT: HumanTraffickingHotline.org
What It Entails:
Sex Trafficking is a federal crime in which force, fraud or coercion is used to compel a person to perform commercial sex.
It affects all populations and all economic classes.
Traffickers find victims through various means and lure victims through promises of protection, love, home and opportunity.
Why It Matters:
God created us from His perfect love, that we might love Him and love others.
We are made in his image and it breaks his heart.
We are called to protect the young and the innocent of this world as they are precious to him and not as possessions or a way of making money.
(Luke 17:1-2, Matthew 18: 1-5, Psalm 103:13, Isaiah 49:15-16)
The victims are oftentimes people who we are called to care for and instead are mentally, emotionally and physically abused.
What God Says:
Isaiah 1:17

– Learn to do right; seek justice. Defend the oppressed.

Proverbs 31:8-9 –

 

Speak up for those who cannot speak for themselves, for the rights of all who are destitute. Speak up and judge fairly; defend the rights of the poor and needy.

Luke 17:1-2

– Jesus said, things that cause people to stumble are bound to come, but woe to anyone through whom they come. It would be better for them to be thrown into the sea with a millstone tied around their neck than to cause one of these little ones to stumble.

John 8:32-

Then you will know the truth, and the truth will set you free.

Galatians 6:9-

Let us not become weary in doing good, for at the proper time we will reap a harvest if we do not give up.

Psalm 103:13

– As a father has compassion on his children,  so the Lord has compassion on those who fear him.
Take Action:
How to protect your child from sex trafficking

– Know the facts and be intentional in your efforts to protect children from trafficking situations.  It often starts with a simple conversation. 

Educate your kids about human sex trafficking, what it looks like and who to talk to if they think they see it. 

Partner with local experts, community leaders and businesses that understand the root and causes of slavery in the region. 

Provide direct services including food, shelter, education, and healthcare to those affected by modern day slavery and exploitation

Find out why people in a certain place are susceptible to slavery?

Create businesses and social enterprises that generate sustainable, fair-wage jobs in the region.
Relevant Organizations:

Hotline

Traffick911

– fight child sex trafficking by helping survivors embrace healing and freedom

Children's Rescue Initiative

– making a global impact in the war against slavery by freeing victims through our 

Rescue, Restore, Raise Up™

 Cycle of Freedom

International Justice Mission

 

is a global organization that protects people in poverty from violence. They partner with local authorities in 24 program offices in 14 countries to combat trafficking and slavery, violence against women and children, and police abuse of power. 

Rescue1

 

is a sponsorship and outreach program that rescues children from the horrors of sex-trafficking and abandonment.  

Reflection Ministries of Texas

 

invests and walks the journey of healing and restoration with sex trafficked victims.  They provide stability, safety, healing opportunities, and most importantly God's love and grace.

Called To Rescue

 

a non-profit organization that helps rescue children who are missing, have been abused or trafficked.  

iEmpathize

 

equips adults to empower youth to eradicate exploitation.  They prioritizes prevention of human trafficking using a unique child-centered approach and training.

Polaris

 

is leading a data-driven social justice movement to fight sex and labor trafficking problems. 

 

Learn about how you can be part of the solution.

Ruth Institute–

 a "global non-profit organization leading an international interfaith coalition to defend the family and build a civilization of love." They host an annual Survivor's of the Sexual Revolution Summit.

Good Fight– Discerning the signs of the times and shining a light in the darkness. 

Pastor Joe Schimmel has been equipping Christians with the truth of God's word.

Refuge for Women

– is the Nation's Largest Recovery Program for Victims of Human Trafficking and Sexual Exploitation

Shared Hope International

–

strives to

prevent

the conditions that foster sex trafficking,

restore

victims of sex slavery, and

bring justice

to vulnerable women and children

My Life My Choice

– Their fervent conviction is that no child should be bought or sold. Their holistic, battle-tested approach is grounded in survivor experiences of those who have lived the ugly realities of exploitation and come back fierce, wise, and strong

GEMS-Girls Educational and Mentoring Services

– has served as the nation's leading organization for empowering commercially sexually exploited and domestically trafficked girls and young women

Operation Underground Railroad (O.U.R.)– We exist to rescue children from sex trafficking and sexual exploitation.
International Centre for Missing and Exploited Children– Training and program resources to help make a difference
Real Restoration-To get as many girls as possible out of harm's way and on to a new journey in life.
Satan's Sex Scheme is the first episode in a new docuseries called "Satanism, Pornography & Sex Trafficking" exposing the wicked underbelly of the sex industry.  You'll find this and other material at GoodFight